Aiiroh
France
Aiiroh is a stencil artist inspired by Pop Art and New Pop Art.
---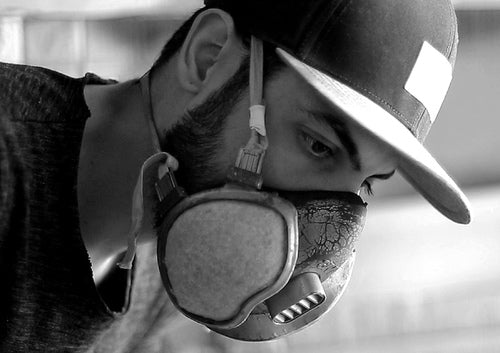 ---
Biography
Aiiroh is a French pop street artist who, at a young age, was found to leave his graffiti art in the train stations of several cities. Soon after, he was introduced to stencil work, which eventually led to his discovery of the work of the 'affichistes' such as Raymond Hains, Villeglé, Dufrêne, and Rotella.
"I take great inspiration from this movement which has a great poetic dimension for me. I sometimes spend whole nights wandering to find and snatch the poster that I like. I think I add a touch of optimism and colour and do not like to politicize my work, but now more than ever, my artistic practice of affichiste finds an echo to the 1961 exhibition 'France in Shreds' of Hains which moved me a lot."

In some of his works, Aiiroh incorporates brands to remind us of current trends and how they may influence our daily lives. For several years, he has exhibited in some twenty galleries in France as well as internationally (Switzerland, Italy, UK, Greece, Israel, USA, Singapore, Hong Kong, Japan). His latest accomplishments have been commissions from large brands such as Ferrari.