---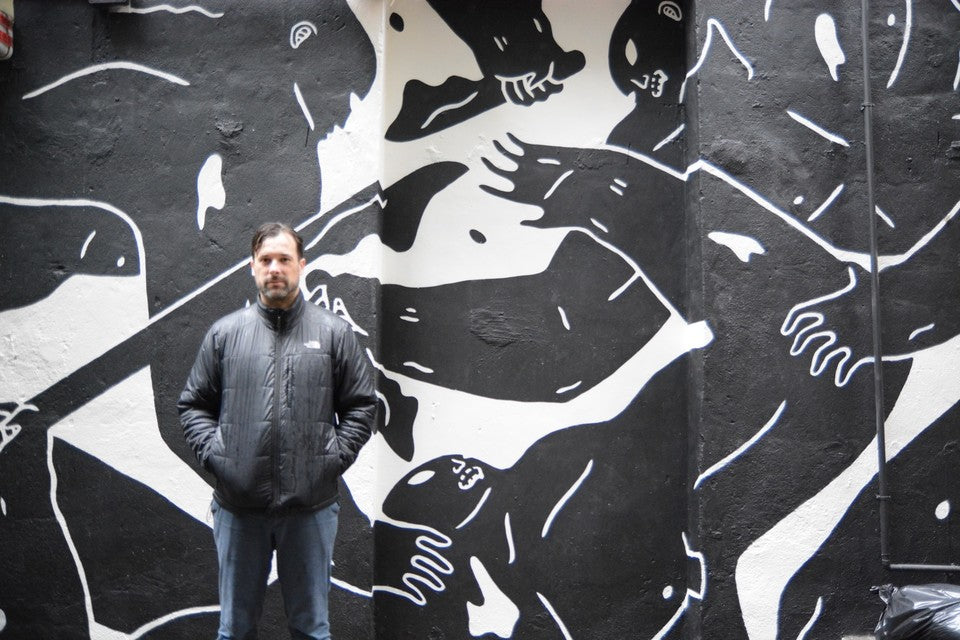 ---
Biography
A celebrated painter of the distressing anxiety and sinister violence in contemporary society, Peterson's bold black, white, and arresting bright red palette ominously complements the savage cruelty he portrays. Harkening the ghosts of past evil, Peterson's works recall the horror in Goya's 'The Third of May 1808'.
The resulting paintings are brutal in their depictions of violence which also bring contemporary atrocities to mind. Peterson's malevolent graphically rendered tableaux are striking and vivid representations in which baleful authoritarian not quite human figures wield weapons, namely nightsticks and guns—paintings of savage, merciless scenes in which powerful men suppress the subjugated through bloodthirsty physical violence. This series acts as a warning against and a timely critique of nationalism, populist fervor, economic disparityand autocratic consolidation of power in today's world.
Peterson describes the anarchic chaos depicted in his work as 'a gray world where lawbreakers and law enforcers are one in the same; a world where ethics have been abandoned in favor of personal entitlement' forcing us to question what we know what we see and what side are we on? With his skillful, strange, and unforgettable large figurative tableaux, Peterson forcefully translates the consciousness of carnage and chaos, issuing a powerful indictment against universal violence, past and present. His nightmarish vignettes demand examination; in his works, violence is a nightmare from which we have not awakened.