---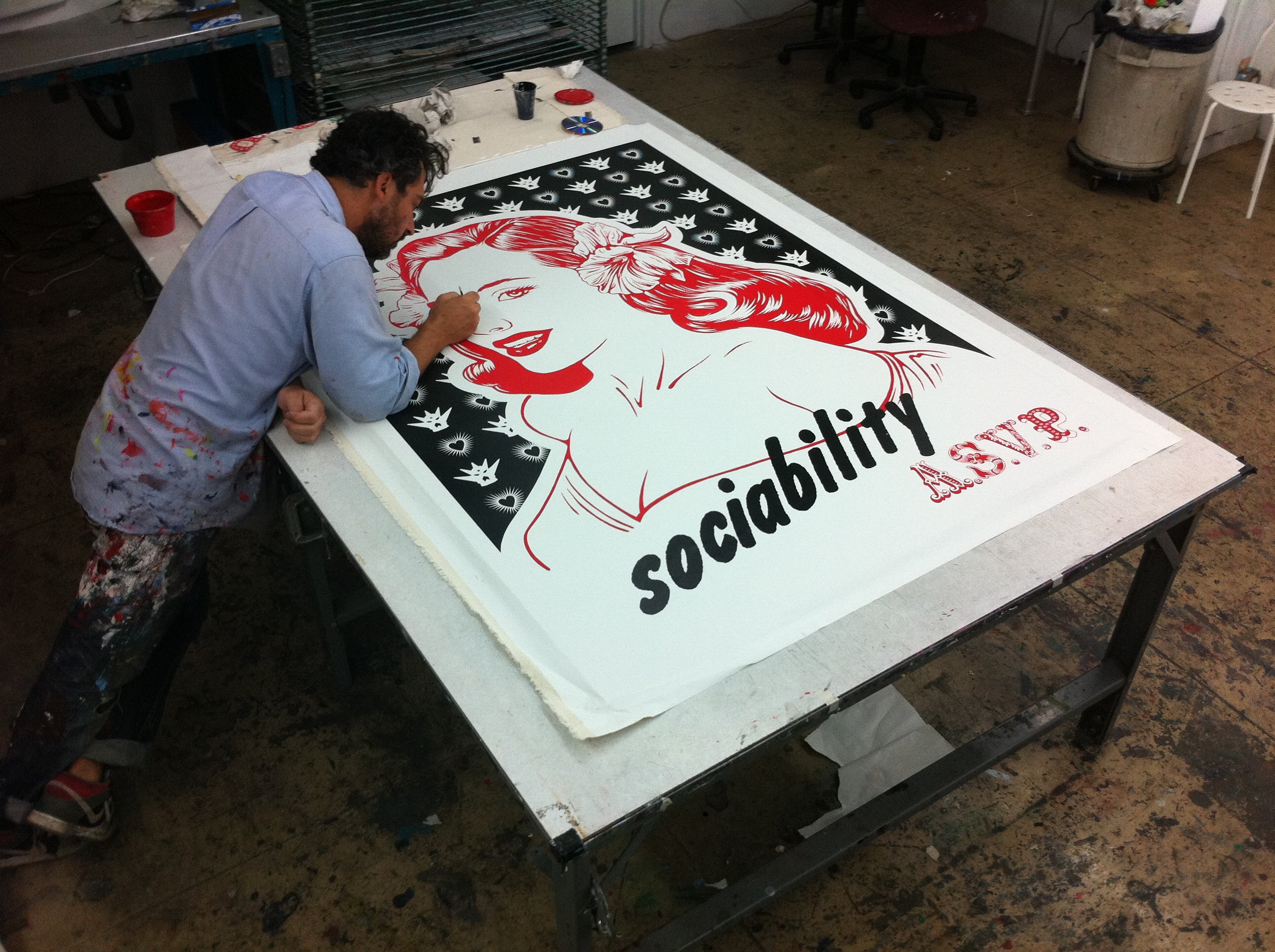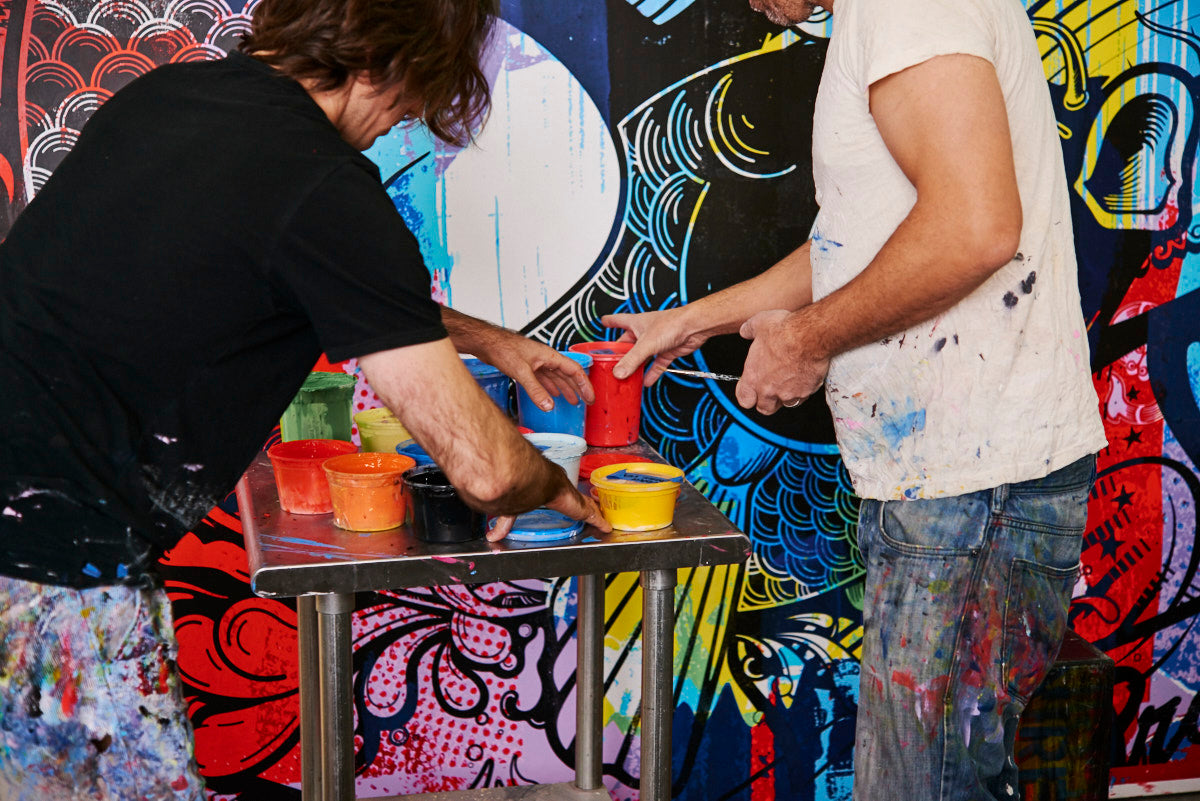 ---
Biography
ASVP is a Brooklyn-based artistic collaboration between Simon Grendene and Victor Anselmi. They are best known for creating graphic images with nods to advertising, pop and comic book culture, juxtaposed with layers of organic abstraction. A combination of painting and print making remain central to their approach.
The duo creates paintings, murals and silk-screen posters containing a mixture of bold typographic elements and bright colours. ASVP's artwork has been featured internationally in auction houses and galleries including; Doyle New York's Annual Contemporary Sale, Digard Paris, Art Basel Festival in Switzerland & Miami, and Dallas Contemporary among others. ASVP also frequently collaborate with major brands such as Spotify which commissioned them to create 25 large-scale murals throughout the organization's 97,000 sq. ft. New York City headquarters.
They have also collaborated with the legendary French fashion label, Agnès b., to create a limited collection of garments which sold out internationally. The team has also worked with Nike, Spike TV, Fabergé, Qualcomm, Gibson USA, and VH1. Recent large-scale works and interior installations include the Columbia College's Wabash Arts Corridor in Chicago, The City of Basel Switzerland and the William Vale Hotel in Brooklyn, New York.