---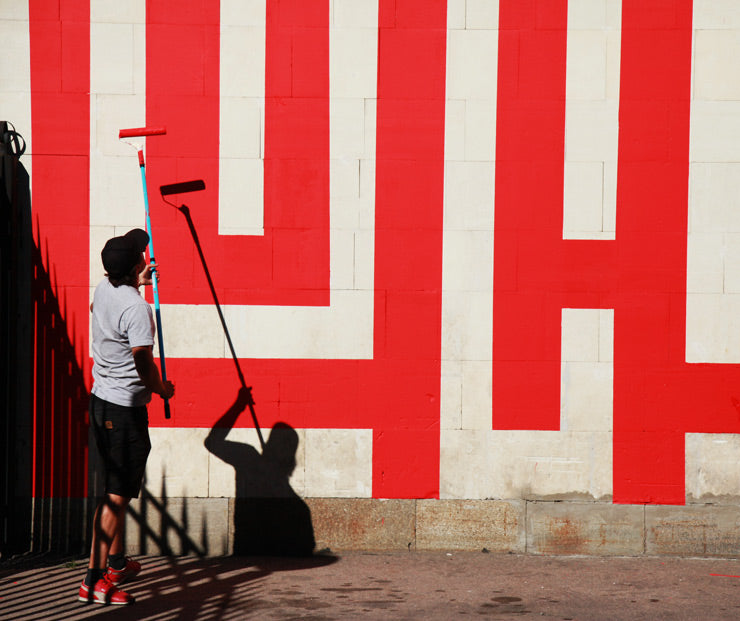 ---
Biography
The French artist, Jules Dedet Granel, aka L'Atlas, born in 1978, found in his research around writing the starting point for his work in the fine and pictorial arts. He studied calligraphy in different countries and cultures, in this way creating his own original fonts.
He was particularly interested in the idea of creating a universal pictorial language, a balance between form and letter, between act and intent; a game with endless variations, drawing near and diverging from optical art and the abstract and geometric art movements. In the 90s, he took radical action in the public sphere, making a name for himself in the field of graffiti; as of 2000, he developed studio work and exhibited his works in contemporary urban art galleries.
A major figure and internationally renowned street artist, he is known for his painted facades and for his monumental performances carried out directly on the ground on historical sites in cities, like with the immense compass commissioned by the Centre Georges Pompidou in Paris in 2008, or at the Place du Capitole in 2012, in partnership with the city of Toulouse. These performances are captured frame by frame by the artist in video recordings.