---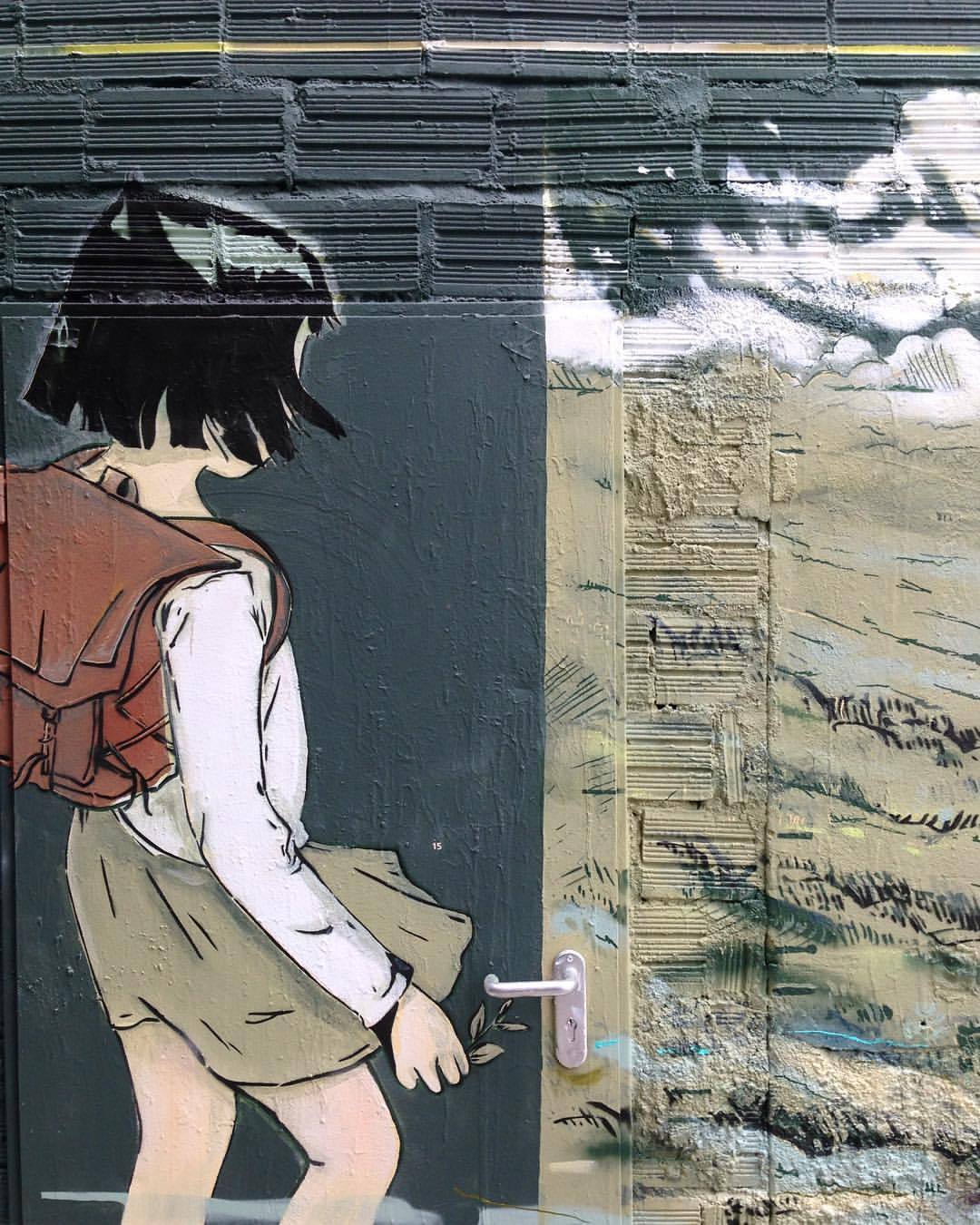 ---
Biography
Amanda Marie is an American painter and stencilist formerly based in Colorado, and currently based in Amsterdam, Netherlands. She attended the Rocky Mountain College of Art and Design (RMCAD) and has exhibited extensively in the US and Europe.
Her use of nostalgic storybook like imagery is an invitation for viewing allegorical and highly painterly compositions. Signature in her very graphic work is the use of children and young adults as imagery tools to deliver clever often subtle messages that can straddle a line between comforting and spooky.
Other signature and recognizable traits in her work are the common use of 'twin imagery' and the consistent use of vintage sewing patterns as backgrounds to inform the compositions of her paintings.
She creates small works on paper and larger works on canvas for indoor exhibition. She also paints large scale murals in outdoor and urban and garden settings.