---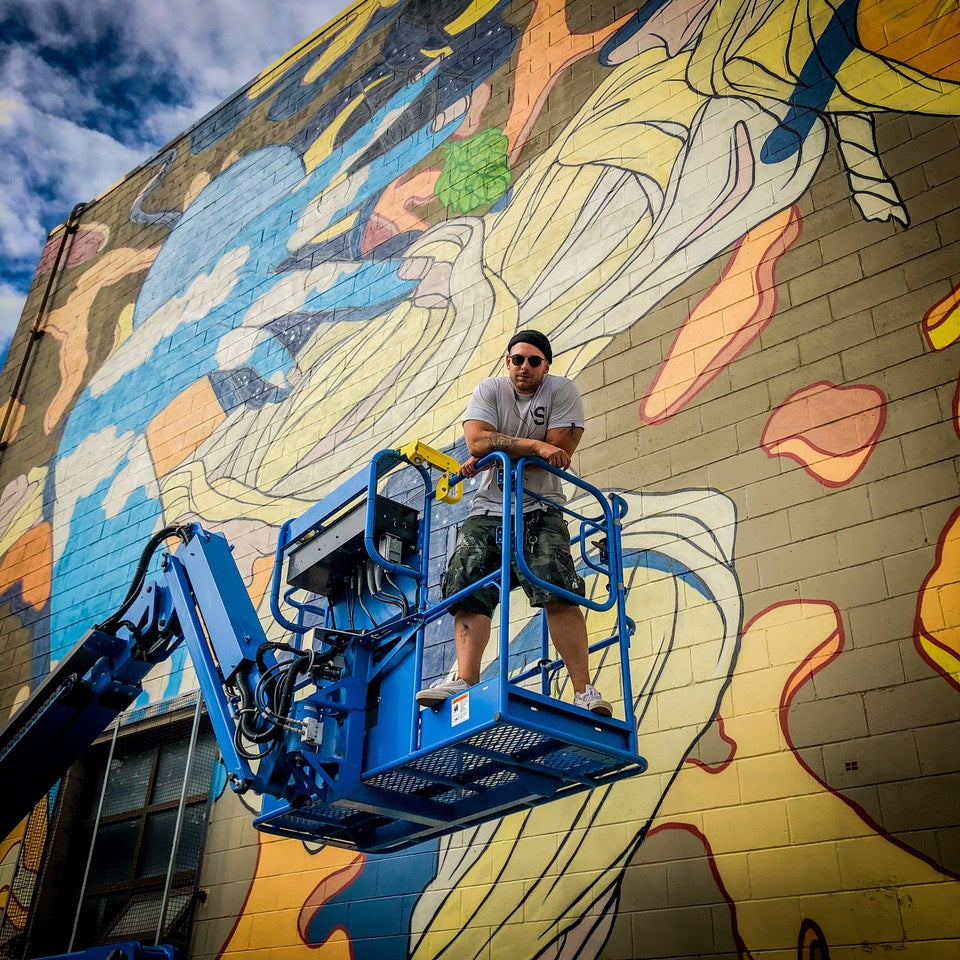 ---
Biography
A multidisciplinary artist, MORT's practice extends beyond the two-dimensional canvas. According to the artist, the act of decontextualization is an intrinsic and central theme to his work.
By combining drawing, painting and woodworking, his visual constructions oscillate between figuration and abstraction. His pieces are a hybrid of elements borrowed from pop culture, the Renaissance painting and skateboard illustration. A strong Japanese influence is present, stemming from anime as well as American cartoons.
Contrasting symbolisms of martyrdom alongside well know distorted logos, builds the elements of the the artist's own mythology. In his production, the technique is always paramount, and is constantly looking for new shapes and colors that will push forward his individual visual language.