---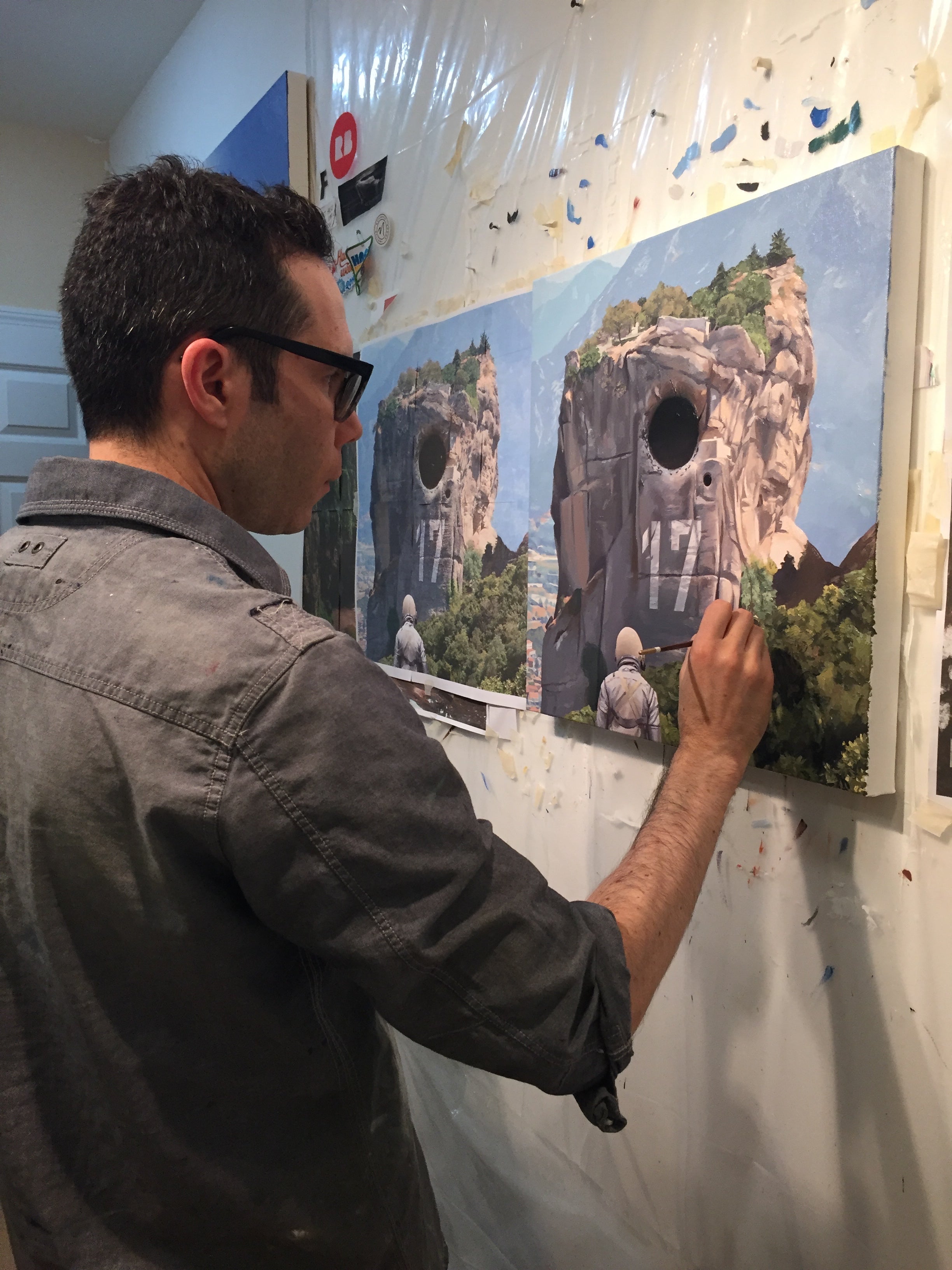 ---
Biography
Scott Listfield is known for his paintings featuring a lone exploratory astronaut lost in a landscape cluttered with pop culture icons, corporate logos, and tongue-in-cheek science fiction references. Scott grew up in Boston, MA and studied art at Dartmouth College. After some time spent living abroad, Scott returned to America and, shortly before the real life, non-movie version of the year 2001, began painting astronauts and, sometimes, dinosaurs.
Each of Listfield's paintings is a part of a larger story - an eerie, but beautiful, fantasy like narrative. Whether the protagonist be in a dilapidated urbanized landscape, or in the natural world, the scene is often tinged with pop-culture icons, famous corporate logos, and subtle science fiction references that are a result of a human-influenced earth.
Listfield's art has become beloved by so many in part due to his realistic execution but also due to the relatable quality of the faceless astronaut and the nostalgic element the landscape evokes in each of us. Scott has been featured in Juxtapoz, Wired Magazine, the Boston Globe, New American Paintings, and on at least one local television station.