---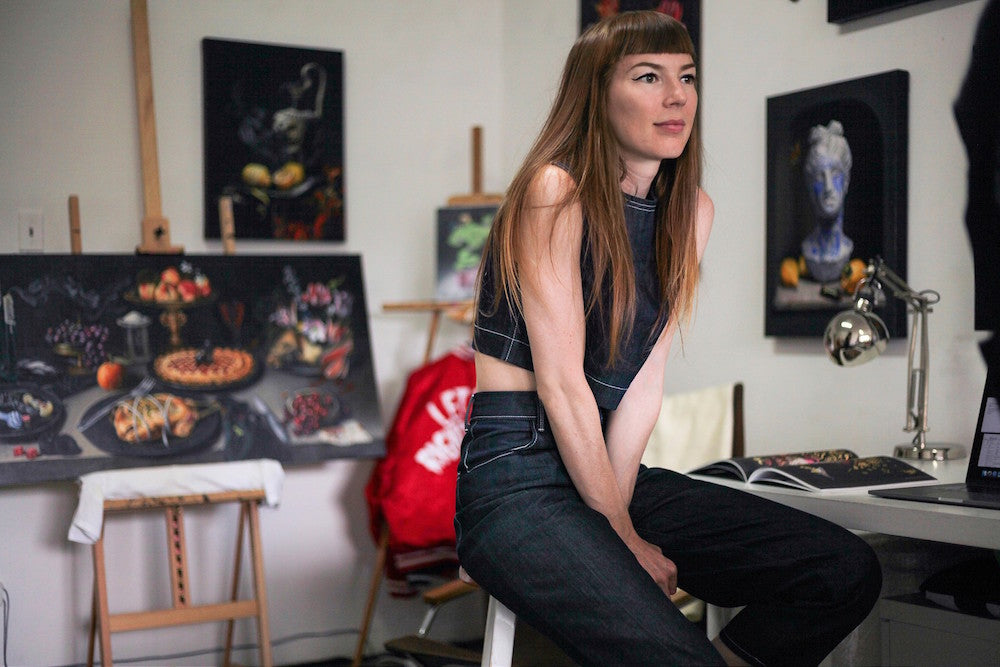 ---
Biography
It's what flows beneath the surface that interests her. In Ager's current body of work, she braves the mind's basement, ventures into the heart's deep dark woods, plundering pieces of people and things she encounters.
The images that emerge are physical records from these intimate depths. Both deeply personal and universal, they are cryptic messages directed towards the audience. She challenges the viewer to face the discomfort and to see the beauty and power in letting yourself feel. She describes subjects such as dead animals, which frequently appear in her paintings, as the intimate and tender offerings of our nature which are subjected to the subtle brutality of consumable, disposable modern life and love.
Sometimes strikingly eery or underlyingly violent, her works are crafted in a way that is original and appealing to the eye, and in a way become her weapons against the pain of letting oneself be vulnerable.