Lyle Owerko
Canada
"
The Boombox Project
 is truly an exploration in free speech, empowerment and the youthful expressions of defiance and voice."
---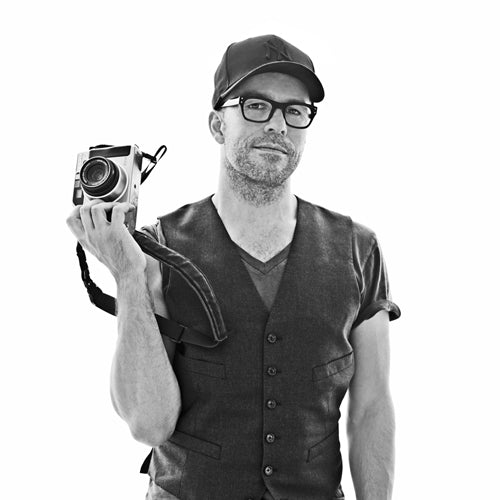 ---
Biography
A renowned Los Angeles-based photographer, filmmaker and self-professed "pop-culture junkie," Lyle Owerko's editorial and fine art projects regularly take the globe-trotting artist to Africa, Japan, Europe and South America.
Known for his perception and knowledge of urban movement, his instinctually crafter visual images have found an indelible place in the lexicon of pop culture and journalism. His current projects seek to bridge ethnic borders in a manner that documents cultural groups for the betterment of the human condition. With his series The Samburu Tribe, Owerko documents the culture and customs of the Samburu, a Kenyan warrior tribe. While they were still cut-off from civilization 10 years ago, this tribe is now confronted with globalization and new technologies that threaten their identity and traditions. This series is part of a broader project documenting the Samburu through this process of assimilation, where their way of life is increasingly influenced by Western technologies and values.
This endangered traditional culture is one of the favorite subjects of the artist. Lyle Owerko also produces the Eagle Hunter series which, along the same lines, explores the transformative power of culture. Lyle Owerko's shots offer an intimate view of the ancient communities of Mongolia. These evocative images offer a singular and surreal beauty, contrasting with the raw landscape of the Mongolian mountains. Lyle Owerko is also widely known for his series The Boombox Project. This project was born from a series of portable radio cassette recordings from the 1970s and 1980s that he has been collecting since the early 2000s.