Shepard Fairey
USA
"I consider myself an artist with an agenda to democratize art. I want to reach people through as many platforms as possible."
---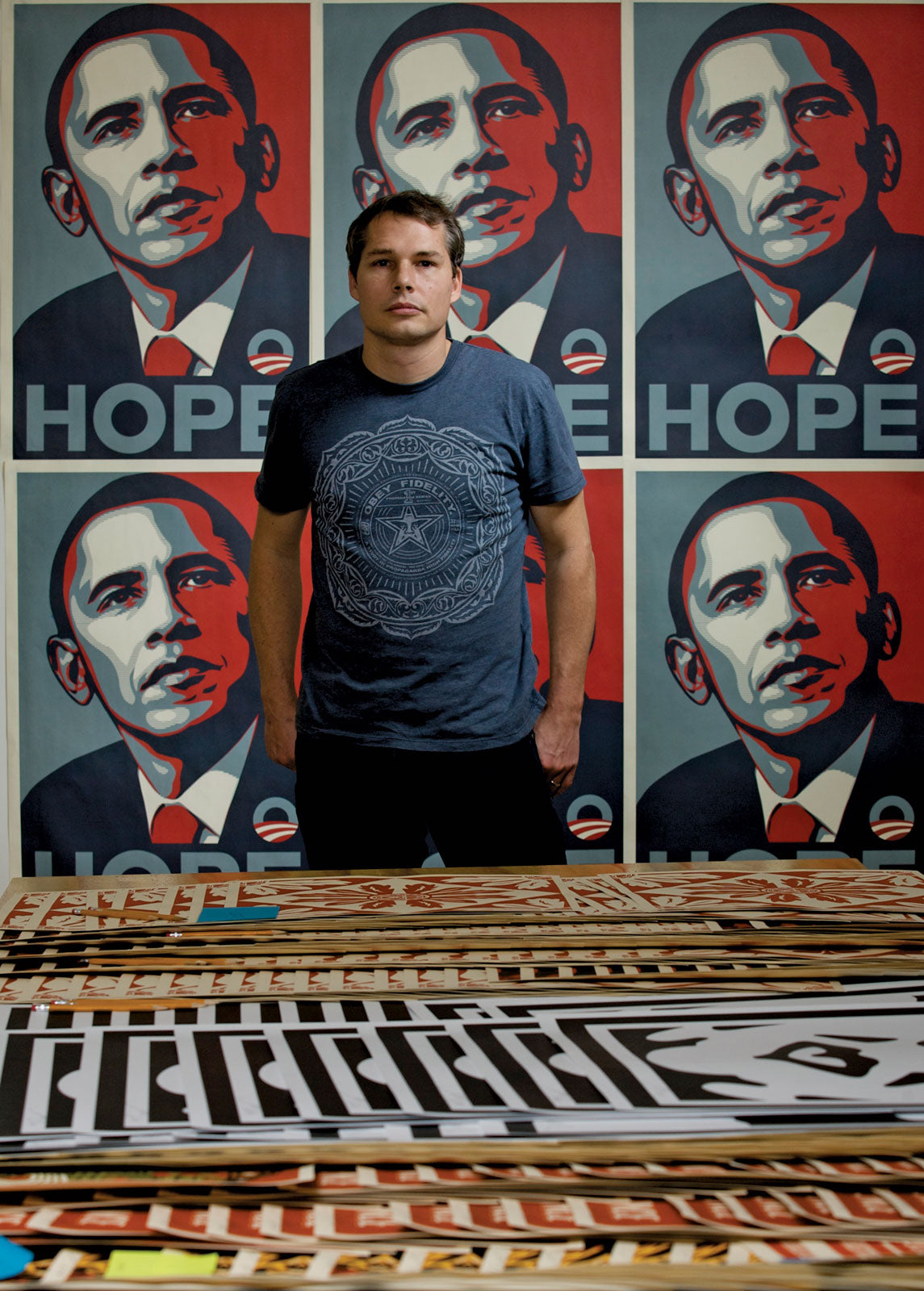 ---
Biography
Frank Shepard Fairey is an American contemporary street artist, graphic designer, activist, illustrator, and founder of OBEY Clothing who emerged from the skateboarding scene. He first became known for his "Andre the Giant Has a Posse" sticker campaign and is now one of the most influential and best-known street artists.
Shepard Fairey is a key figure in the creation and development of modern urban art. Emerging from the skateboarding scene and rising to prominence in the early 1990s, his street campaigns are wide-reaching and prolific, with some sparking international cultural movements. Fairey's posters, stickers, and murals are a combination of parody, subversion, and dissent and seek to disrupt the boundaries between traditional and commercial art, asking questions about notions of public space and expected behaviors. He has also made his mark as a graphic designer in both political and commercial spheres, with his work utilized in a number of very high-profile campaigns.