Space Invader
France
"Most people don't know my name and my face. There are only a few people that know my name and very few people know my face. and my parents don't even realize who I am. They think I'm working in construction, as a 'Tiler'."
---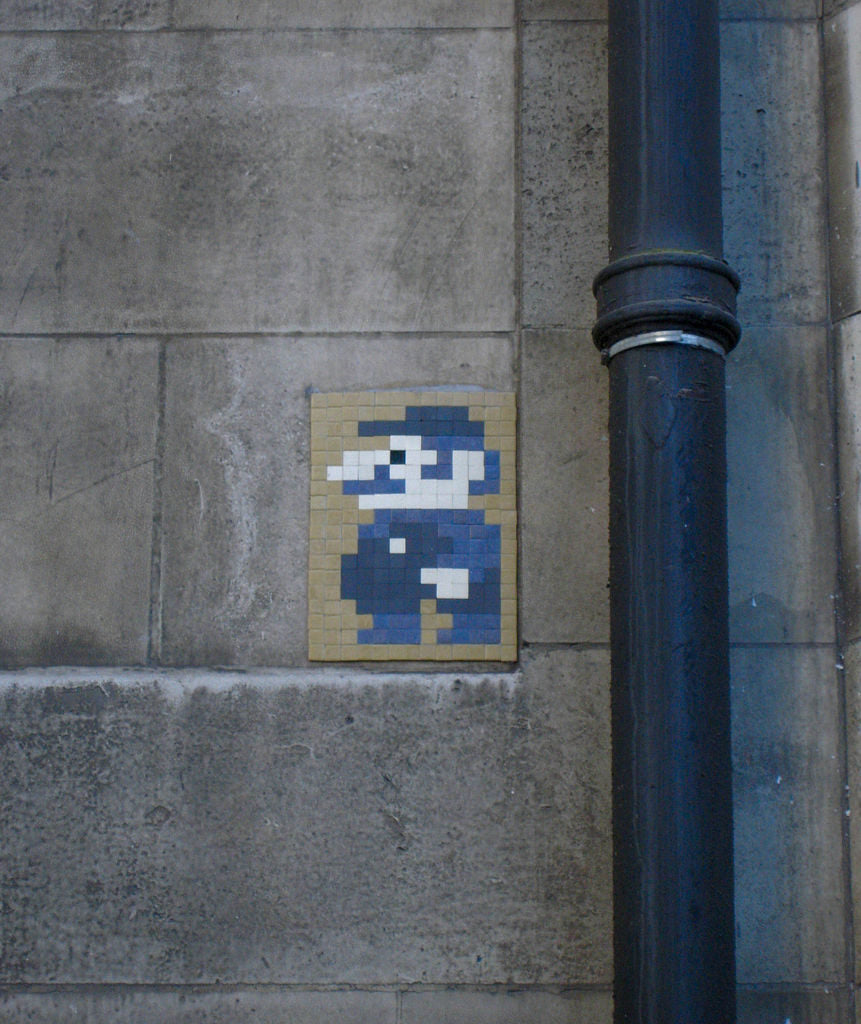 ---
Biography
Invader is a French urban artist. He is known for his ceramic tile mosaics modeled on the pixelated art of 1970s–1980s 8-bit video games, many of which depict the titular aliens from the 1978 arcade game Space Invaders (the inspiration for his pseudonym).
A graduate of a Parisian École des Beaux-Arts, Invader initially derived inspiration for his creations from the video games he played when he was growing up in the 1970s and 80s. Using tiles to represent the pixels in the games' 8-bit graphics, Invader began making mosaics in Paris in the 1990s, and went on to install mosaics in 31 other cities in France.
Invader has since staged "invasions" in cities and countries worldwide, including seven in New York City and three in Hong Kong. He often installs mosaics in culturally and/or historically important locations, with one high-profile example being his December 31st, 1999 mosaic on the letter D of the Hollywood Sign marking the Y2K bug. During subsequent trips to Los Angeles, he also placed mosaics on the eight other letters of the sign.