---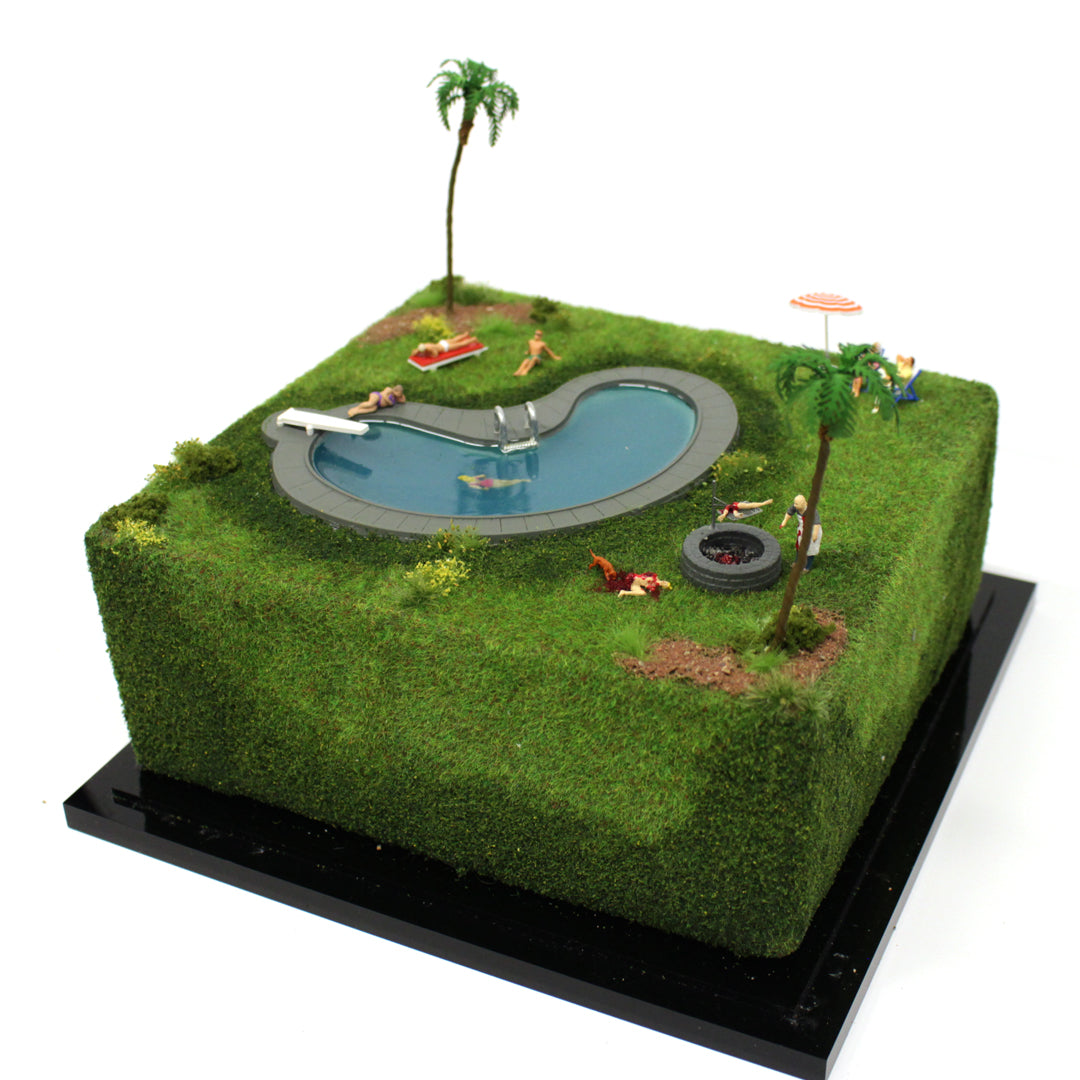 ---
Biography
Abigail Goldman currently resides in Bellingham, Washington. Drawing from her work experience as a crime scene investigator, Goldman creates miniature crime scene renditions - "Die-o-ramas" - which explore society's fascination with violence with a humorous twist. Abigail's work has been featured on NPR, the L.A. Times and the Huffington Post. In 2017, she presented her first solo exhibition at Station 16 Gallery titled Sweet Dreams.
The "Die-o-ramas" initially appear as mundane suburban scenes adorned with white picket fences and perfectly mowed lawns, but upon closer examination reveal intricate narratives of gruesome crime scenes and violent acts. Goldman's miniature sculptures are created with engrossing attention to detail at a scale of 1:87 featuring tiny model railroad figures all less than an inch tall. The sculptures' cute and cheery size sharply contrast with its grim theme.
From an early age, Abigail Goldman was fascinated with crime and forensics eventually leading her to a job as a crime reporter at the Las Vegas Sun, and later as an Investigator for the Federal Public Defender of Nevada. Drawing from her work experience, Goldman creates "Die-o-ramas" which put a humorous spin on society's fascination with violence.