---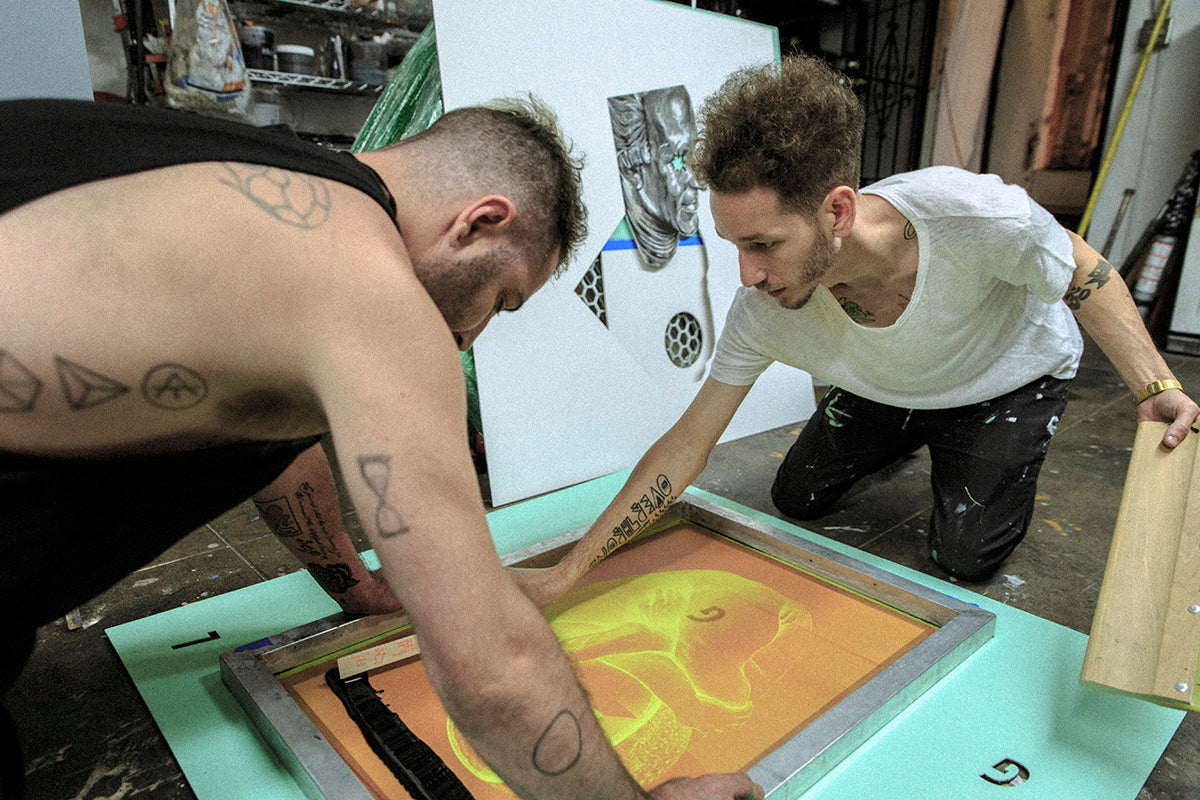 ---
Biography
The L.A. based duo, CYRCLE mixes the past and present, depicting ancient sculptures alongside contemporary designs and using traditional symbols in modern forms.
Though they are often referred to as street artists, the duo tries to avoid labels. CYRCLE's work crosses over into design, fine art, and focuses on life, duality, and the human condition. They combine their aesthetic consideration of form, typeface, colour and balance to create their "signature" style.
In their own words, they "blur the lines of contemporary art." The aim of CYRCLE's work, is "to overthrow the powers of doubt and oppression in the mind so we, the individual, can let go of fear and take power back!".