---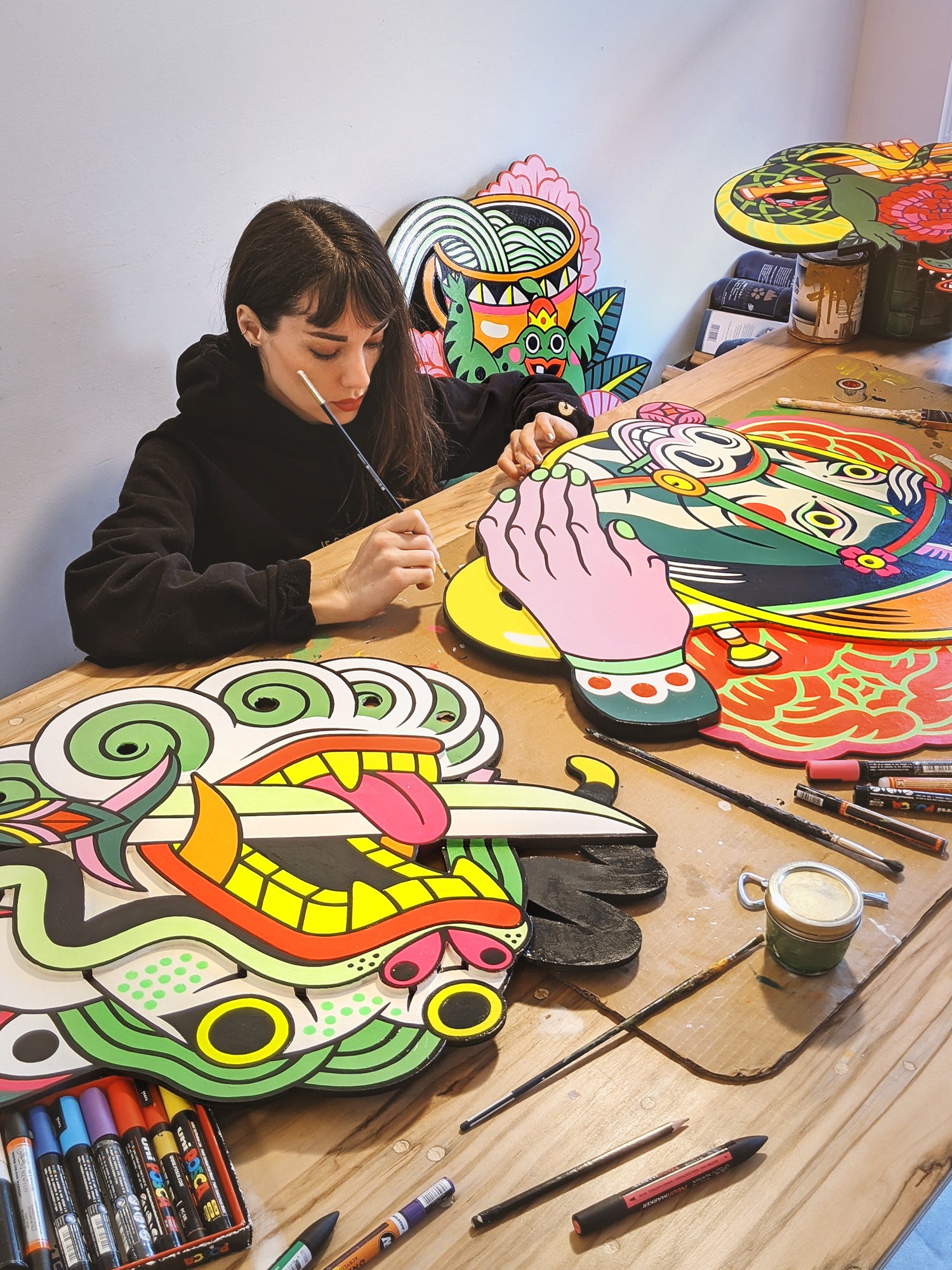 ---
Biography
Delphine Dussoubs aka Dalkhafine is a multidisciplinary artist and artistic director working in several mediums, including illustration, silkscreen printing and painting.
She began working in 2D animation and quickly migrated to liver performance and VJing. Notably, she has created visuals for JAIN's Zanaka tour, Pharrell Williams's Dear Girl tour and Major Lazer's Peace is the Mission tour.
She finds inspiration through her travels and nature. Floral design, animals, feminine figures are recurring themes in her work.