---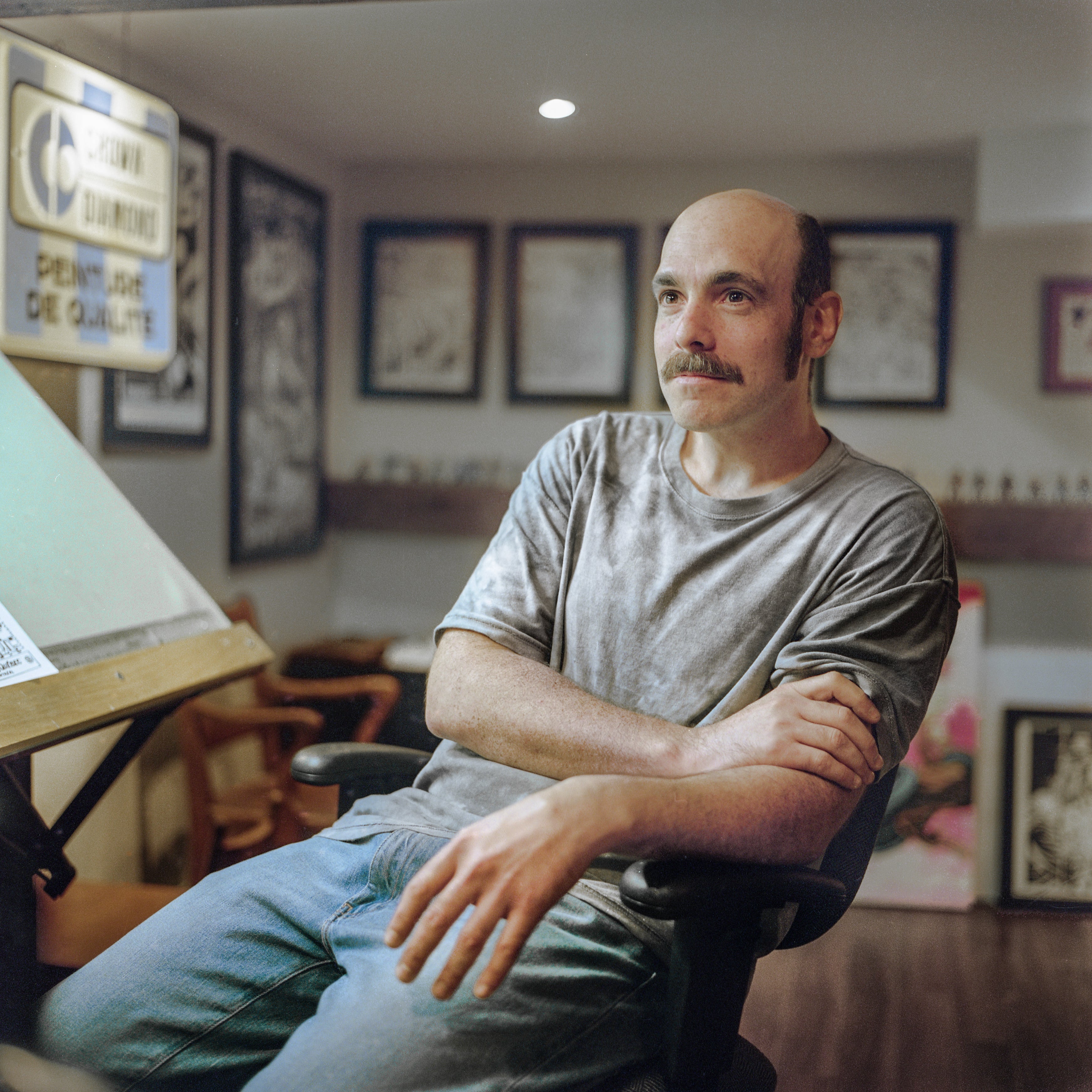 ---
Biography
Jason Wasserman is a Montreal born and raised artist. He has worked as a contract illustrator, painter and muralist since specializing in screen-printed t-shirt and poster design. His paintings, murals, and prints have been exhibited internationally and he counts among his many clients Ubisoft, Sid Lee, Videotron, Britney Spears and Cirque du Soleil.
Obsessed with comic books and illustration from a young age, Wasserman eventually went on to earn a BFA from Concordia University. His signature style is easily recognizable as hand-drawn images rendered in a bold black and white aesthetic, inspired by a love of comics, tattoo art, vintage illustration, and typography.
Jason set foot in the street art scene in part due to his frequent collaboration with the EN MASSE project.