---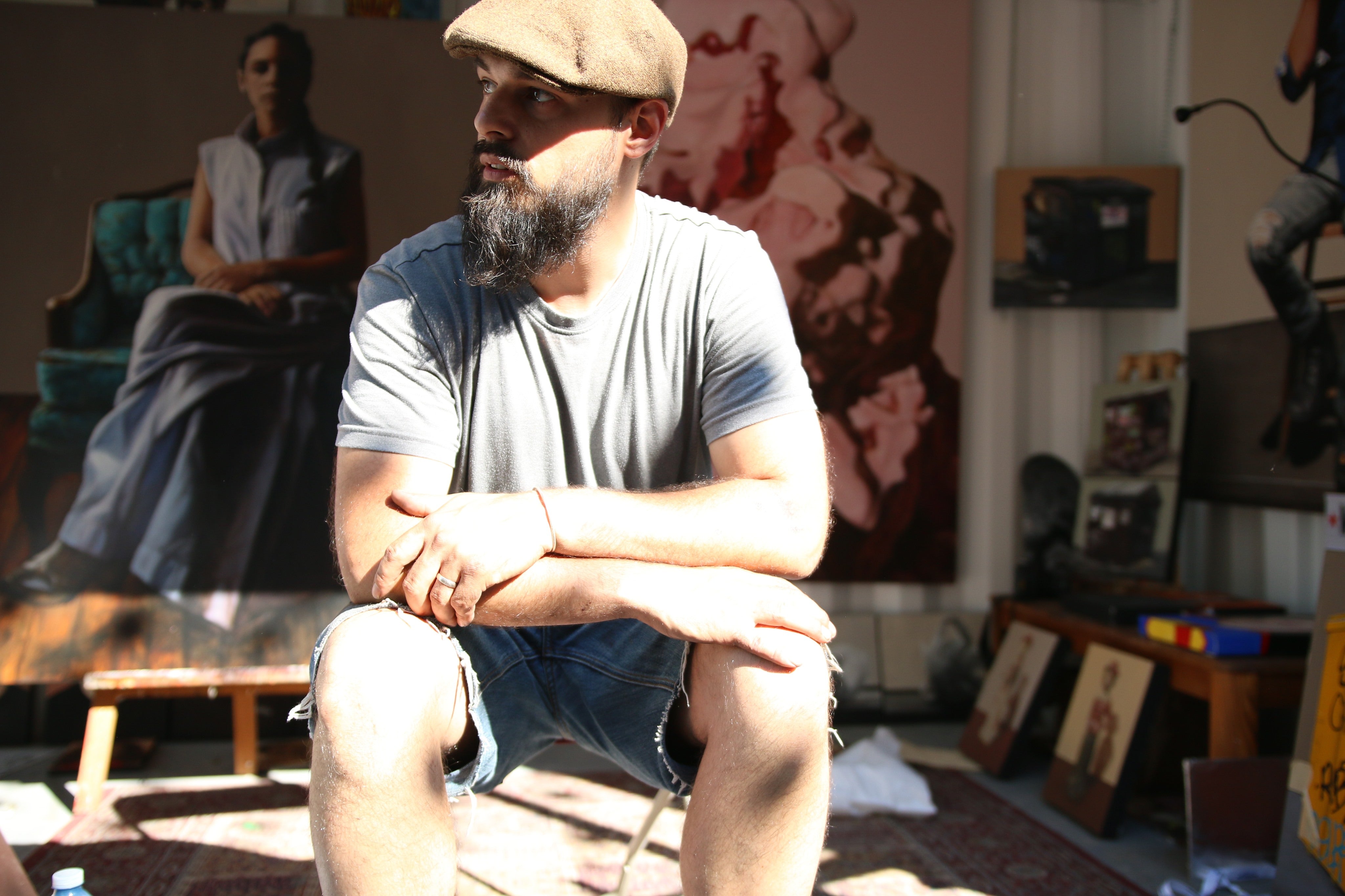 ---
Biography
Matthew Belval is a naturalist painter whose work is a consecration of the everyday. Whether that be a graffitied container, breakfast leftovers, or an unembellished face, the artist aims to honour nature exactly as it is. In this ordinary beauty, he highlights something fundamentally universal.
At a young age, he learned to paint under the wing of a local artist. He explored various institutions throughout his artistic journey until he found his way in the bohemian movement. In the summer of 2009, Matthew left his hometown for the city, where he was particularly moved by the plight of the homeless. His neighbourhood awoke in him a deep sensitivity for humanity, regardless of social divisions. He began a touching series of paintings dedicated to the streets. Starting in 2014, Matthew regularly performed at Rockette bar, where he painted in front of a crowd along with a handful of other artists. In 2015, to celebrate the 30th anniversary of Quai des brumes, the artist exhibited 30 portraits of men and women who had contributed to the success of this iconic Montreal bar.
This period soon drew him to the world of music, where he formed tight bonds with the scene's singer-songwriters. In 2016, he kicked off a new project, Backstage, depicting musicians away from the stage. He was notably approached by Jacques Jacobus to create his album cover. In 2018, his work was shown on the big screen for the first time, when he was asked to create an original piece for a short film, "La Porte" (The Door), which tells the story of an agoraphobic painter played by Patrick Huard. Since 2014, his work has, again and again, been selected to help raise funds for prestigious foundations such as Art Sida, Jacques Bouchard, and Le Groupe Perron.